If you are among the lucky owners of gorgeous thick hair, you are most probably well acquainted with the problems of dyeing it properly. Due to the volume and thickness, it becomes hard to control and extremely time-consuming when it comes to dyeing. This is not to mention that you will probably need two times more dye for long and medium hair. Therefore, we have come up with some tips on how to make the dyeing process for you easier and more pleasant.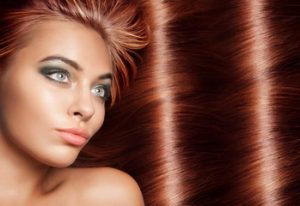 To begin with, you have to decide whether you are up for covering several grays, or totally changing the hair color. In the former case, dyeing does not take that much time and is rather easy to handle. You are more than able to do it by yourself. However, in the latter case, dyeing full length of your hair is a quite demanding task in terms of time and patience. In case beauty salon is not an option for you, we would like to assist you in DIY coloring with the tips below.
How To Color Thick Hair At Home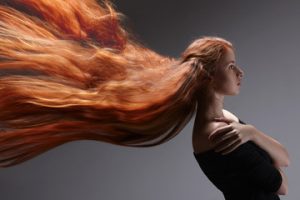 Even if you are new to hair-coloring at home, do not be afraid. Statistics shows that more than women do it successfully at home. Before jumping right in, you have to do a little research in terms of the different types of colors and their usage, as some appear to be darker and some lighter in the end. Upon choosing the right dye, make sure you buy two boxes of it just to be on the safe side.
So, here is our ultimate list of hints on better at home hair-coloring for your thick tresses:
get all the instruments in place:

besides dye you will definitely need brush and disposable gloves. In some cases, one may also require the container to mix dye colors;

test the color: if you are completely new to all this dyeing process, it would be better to test the chosen color before putting it all over your roots. So, test it on a few trimmed hairs or hidden pieces first, and look at the result before you commit;
wear the right clothes: chances are, it gets very dirty at dyeing. Make sure you are not wearing anything new or favourite.

go section after section:

given the thickness, one of the most key advices would be to accurately separate sections of the hair. This allows you to go section after section and thus keep some sort of consistency at dyeing. Otherwise, you could miss a strand or a few and this is not what we are opting for.
All in all, when it comes to coloring, anyone can handle it without going to the salon. To manage it, though, you will have to be fully prepared in terms of knowledge on dyes as well as buying all the instruments you will require. The principal advice for those with thick hair is to be consistent and color hair section after section.