For some people having thick hair sounds intimidating as it implies lots of effort, time, and no guaranteed result. However, in reality even tangles can be untangled when treated properly. It is undoubtedly true that thick one is more difficult to style and keep in good shape. It is also true that with properly chosen treatment and routine even once dry and tangled tresses can look as gorgeous as hairstyles of Hollywood stars.
Thick Hair Styling Guide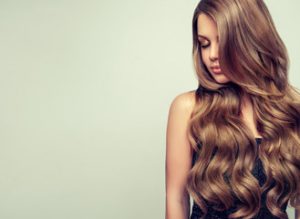 To begin with, let us discuss what is so annoying about bushy hair that makes it such a debatable question. It all begins with frizziness and difficulty to style. Given the volume and amount of hairs, one simply cannot cope with it and thus it is almost impossible to get that perfect look in limited time and with no stress. Another issue is that when it gets wet, this type of hair becomes almost uncontrollable and causes troubles to its owner.
From our perspective, these are the primary ways for you to tame your bushy and coarse hair: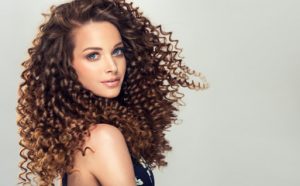 let it dry by itself:

for those happy owners of thick tresses blow-drying right after the shower is nothing but a bad idea. Since it leads tresses to become frizzy and  hard to style later. Instead, it would be better if your hair gets dry for if curly. Only then the blow-dryer shall come into play;

shave a bit of locks underneath:

besides being stylish and classy, this look will help  you alleviate the heaviness of bushy one and get it a bit more fresh air and thus volume. If it still seems too daring for you, keep in mind that with that amount of hair you already have, a few missing lock will remain invisible;

grow it long enough: an extremely efficient alternative to what we are used to do with our thick and disobedient hair is to make it grow longer and thus become heavier. Once it is heavy, it will straighten under its own weight and will thus become easier to tame and control.
To wrap things up, nothing is impossible, especially when it comes to our bodies and appearances. If you want to make that hair more tame and easy to style, you have to do your own research on possible ways to do so or simply use our advice mentioned above. Anyways, head of hair is more of a treasure than a punishment and therefore shall be valued and properly cared for.